CONTACT THE MEN'S CLUB OR GOLF SHOP FOR INFORMATION
NEED TO CONTACT THE MEN'S CLUB?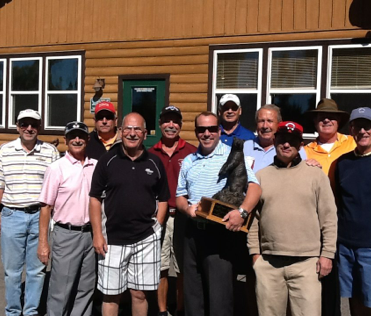 THE MEN'S CLUB
The Steamboat Men's Club is an organization of men with a special interest in golf. We organize activities, play golf together on Wednesdays and are very philanthropic (we annually donate to Junior Golf, Breast Cancer, the Steamboat Golf Club, etc.). The $35 yearly membership fee (additional $35 to establish or maintain handicap) makes you eligible for all of the above and in addition the opportunity to play team golf at Grand Lake and Craig (Yampa Cup). This is small price to pay to have fun with a great group of guys.
During the regular season, weekly games currently begin Wednesdays at 12:00 for 18 hole play and 5:00 for 9 hole play. Space is limited, please sign up in advance.
Men's Club Officers
President- Tom Delancey
MEN'S CLUB PLAY
BEGINNING SOON